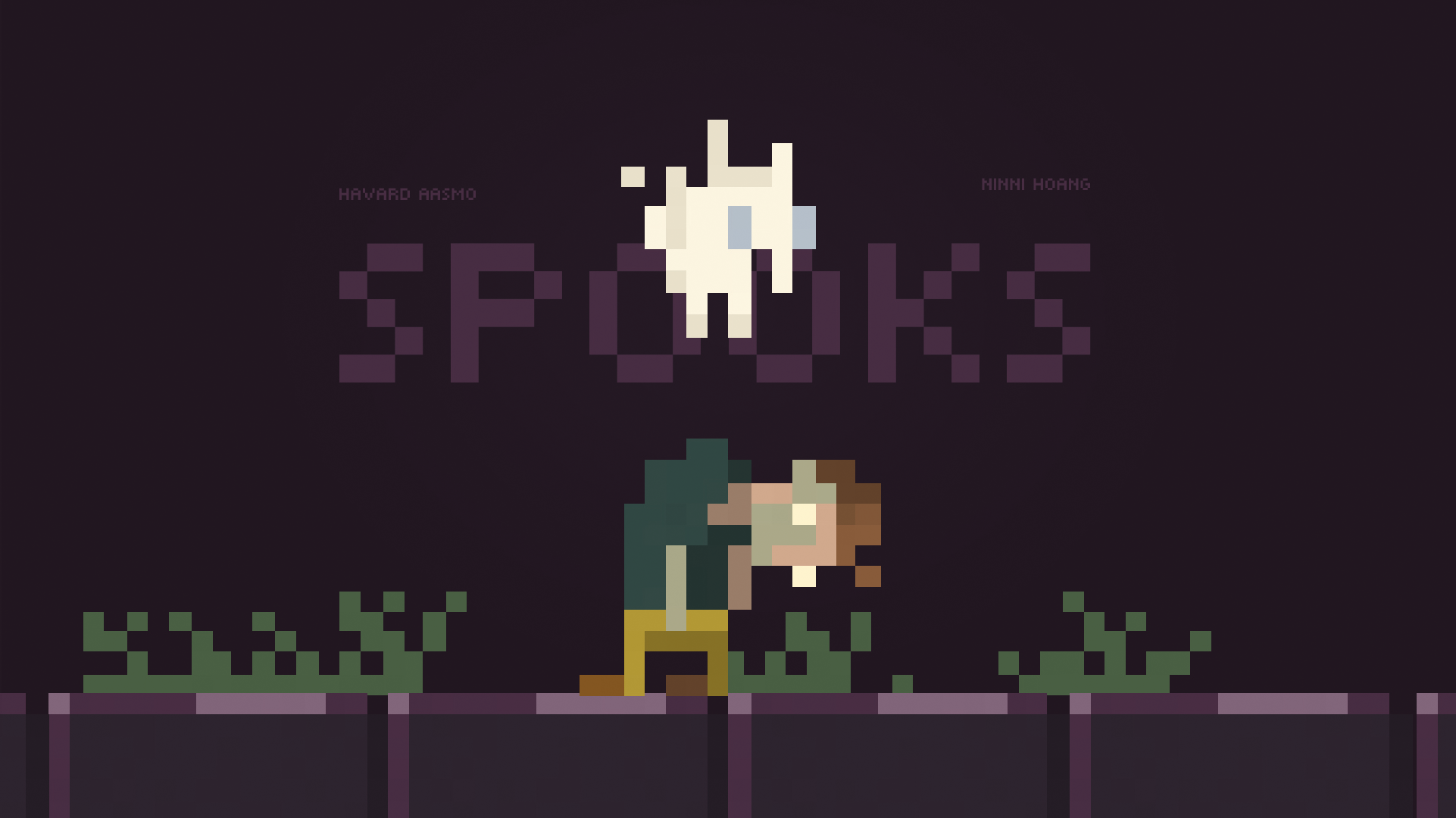 Spooks
A downloadable game for Windows and macOS
Spooks is a 2D–puzzle–platformer with a pixel art graphical style. You control a ghost with the ability to possess dead bodies. You must use this ability to reunite with your own body before you fade away forever.
N.B. The game assumes you are using default inputs for keyboard or Xbox controller, so just beware if this is not the case.
Install instructions
Mac
Download the zip for Mac
Extract the contents of the zip file
Play the game by launching "spooks.app"
Windows
Download the zip for Windows
Extract the contents of the zip file
Navigate to the extracted folder
Play the game by launching "Spooks.exe"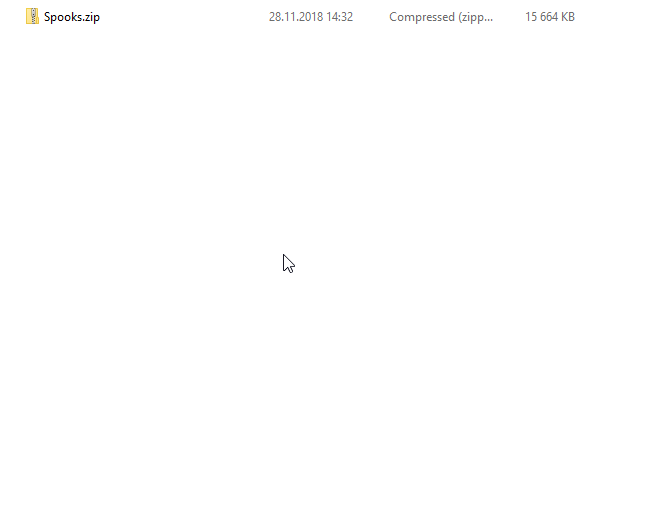 Comments
Log in with itch.io to leave a comment.
Rart. Fungerer fint når jeg tester nedlastningen. Stemmer input-konfigurasjonene dine med dette?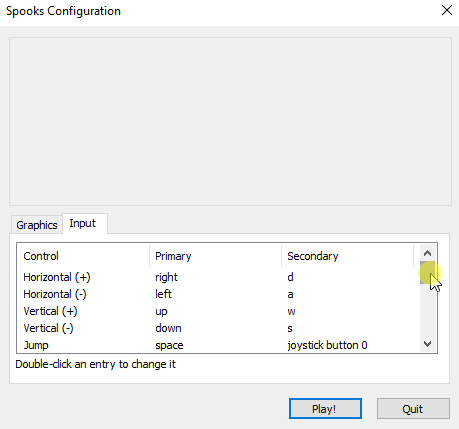 Ingen av filene er spillet joo :( how to play?
Haha jo, det er for Mac og Windows. Sjekk ut denne lenken om du bruker Mac ;)
skjønner det ja, men hvilken av filene spiller man med? Er ingen exe fil der
Velg nedlastningen for Windows. Exe-filen ligger i den komprimerte mappa. Husk at du trenger alle de inkluderte filene for at den skal kjøre.
Etter å ha pakket ut må man pakke ut en gang til! Da ser du Unity ikon på Spooksprogram for PC hevrtfall
Man trenger ikke pakke ut flere ganger. Det er bare én komprimert mappe.